About Starland School Of Music
Starland is an organization committed to helping people express themselves through music and through this process become happier and more fulfilled people. It is comprised of people who are committed to studying, practicing and creating music themselves. People that teach music in a loving and self-esteem building fashion using the best methods currently known. People that valued working together and creating together an atmosphere that would empower all of us to continue to grow in the direction of being fulfilled and expressive human beings.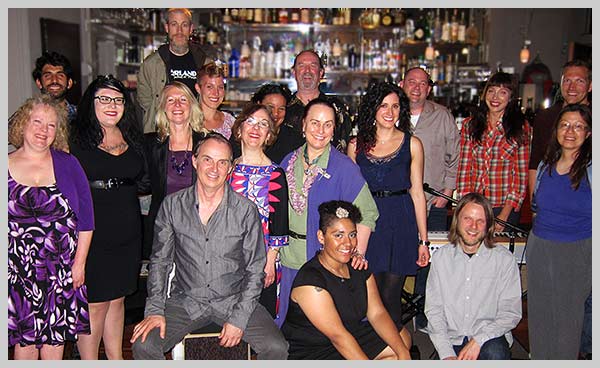 Our Mission Statement
Our mission, founded on a sustainable business concept of linked prosperity, consists of 3 equal and interrelated parts:
To provide superior quality music education and musical products in a nurturing, safe environment with a continued commitment to setting new standards of excellence in customer service and promoting business practices that encourage personal growth and high self-esteem.
To operate on a sustainable financial basis of profitable growth, increasing value for our stakeholders and opportunities for personal and financial growth for our team members
To operate the company in a way that contributes greatly to our local and world community, while commanding deep respect for individuals in and outside the company.
Our Values
We will treat our customers as guests and acknowledge their presence as soon as they walk in our front door.
We will strive to provide a superior customers service.
We will offer a superior quality in music education
We will work in an atmosphere where team members treat each other with respect.
We will be mindful of our environment and operate in a manner that prioritizes the safety of our students, customers and staff.
We will contribute and support our community by being mindful of its needs and consider each request for assistance or donations that is presented to us.
We will choose products of high value for educational purposes and musical needs.
We will recognize and reward our team members for their achievements.
We will operate (school and retail) in a profitable manner and bear in mind that a healthy financial statement and cash flow are essential to continue in business.
We will recognize that profits create opportunity for a revitalized working environment and resources for our students, team members and investors. Profits are the "savings" every business needs in order to change and evolve to meet the future.
We will maintain an environment in which our team members feel they can openly express new ideas or constructive criticism in the proper venue.
We will not fear change; we will embrace it.
We will celebrate cultural diversity and treat everyone who walks through our doors as a valued member of our world community.