Aimee Fields – Ukulele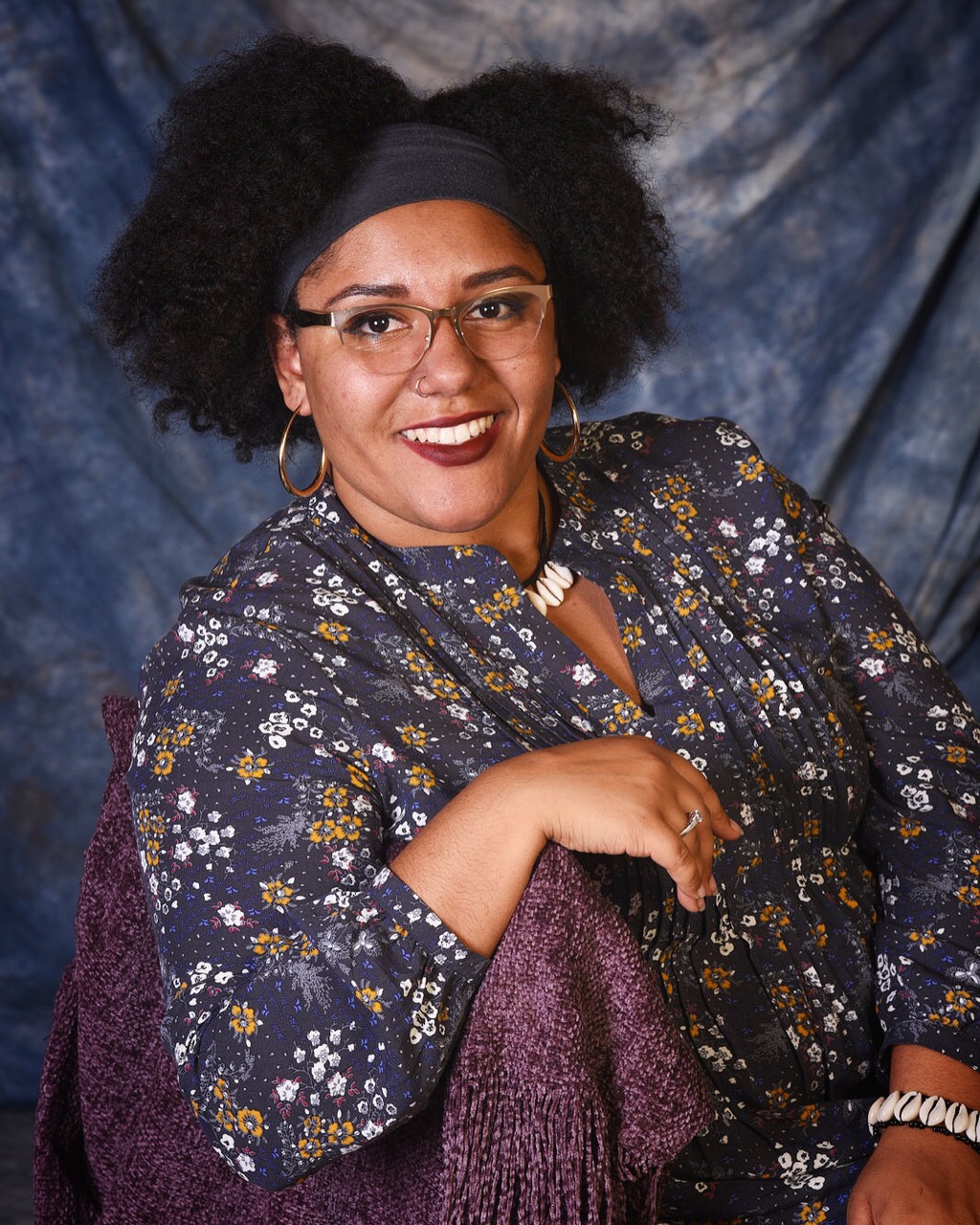 Aimee was born and raised in Oakland through a family of musicians and artists. At the age of four she decided that in addition to singing, she was going to play the saxophone one day. At 9 years old she learned to play the saxophone and by 11 she was learning to play drums. By the time she reached middle school she was teaching a beginning African drumming and dance class with African-Roots of Jazz Performing Arts Academy and working as a teaching assistant for the beginning orchestra class at her school. Once she reached high school she was playing sax and drums in the Skyline High School Marching Band, and the Laney College Stage band. By sophomore year she was the drum-major of the marching band, Performing Arts Department mentor and a drummer and saxophone player in the award-winning Skyline Jazz Band. Along the way she also learned to play the flute, other percussion instruments, and the ukulele.
Aimee recently graduated from UC Berkeley with her Bachelor's in American Studies. Her main passion in music is encouraging young and returning musicians to enjoy playing and learning and teaching about the effects music can have on cognitive development and behavior. Ukulele is a great instrument and one of her favorites to play and teach. Aimee says uke is fun because of it's versatility. It's an instrument that has a lot of potential for advanced technique, but can sound good playing beginner songs. It's a good beginner instrument because it's easy to get started on and can yield exciting results quickly! (with practice of course)
1.Alive or Dead, What Musician would you do anything to see perform/meet?
Hard Question! I love the Jazz greats so I'd see Nina Simone, Duke Ellington, Dizzy Gillespie, Sara Vaughn, John Coltrane and Elvin Jones. I also love all Motown era music so I'd love to meet Marvin Gaye, Donny Hathaway, and Stevie Wonder to name just a few!
2. Greatest Musical Influence?
Percussion-wise, I'd say Elvin Jones, Terri Lyn Carrington, or Sheila E. Vocally, I'd say Eric Benet, Maxwell, Stevie Wonder, Whitney Houston, Sara Vaughn, and some other Gospel/Soul singers. For Saxophone I'd say John Coltrane or Charlie Parker. They all always have something awesome to say through their music. And for Uke, of course Israel Kamakawiwo'ole (Somewhere Over the Rainbow)!
3. Any hidden talents besides music?
I can (and love) to DANCE! In my spare time I am an apprentice dancer in Diamano Coura West African Dance Company. I also have my own baking business making all kinds of yummy and pretty treats! I also love to paint, and I can speak French!
4. What did you want to be while you were growing up?
Originally I wanted to be a professional Cheerleader. Then Doctor, then teacher, then film director, then music therapist, then a teacher again!
5. If you could have any 'Super Power', which one would it be?
Ability to acquire all known and unknown knowledge. Then I could figure out how to create the rest of the super powers and become a Mega Human with all the powers ever known and unknown to human kind!…of course
6. If you could master any other instrument which would it be?
Bass and Piano. I'm getting there! I have a bit of the basics down on both but I'm ready to dive in! Aside from those, I would LOVE to learn to play the cello. Such a beautiful, warm sound!
7. Have you had what people would consider your "15 Minutes of Fame", and if so when/what was that?
For 3 years I was the drum-major of the only marching band in Oakland, Skyline High School as well as a player in our regionally recognized Jazz Band. I also had a small band that would play at a few local cafes. Lastly, I played in and co-taught African Roots of Jazz Youth Drummers; my best friend and I would get to sing, dance, and drum every weekend on stages all over the Bay Area. As of now, I perform twice a year with my West African Dance Company and perform on Monday nights at Fireside Lounge here in Alameda. Then of course I also perform at the Annual All-School Recital every year! (In 2015 I performed a total of 32 times!)
8. It's your last meal: What would it be?
A LOT. Including but not limited to a little Italian, French, Mexican, Thai, and Soul foods. All of my favorite dishes from each PLUS as much ice cream as I could handle.
9. You're sent to a deserted island, and you only have one album to listen to: Which is it?
Can it be a mixed CD I made? 😉 If not, then Love Supreme by John Coltrane. Every time I hear it I hear something new! Or maybe a Stevie Wonder album! I seem to never get tired of his music.