Araks Aghazarian Biography – Piano, Theory and Yamaha Musical Education System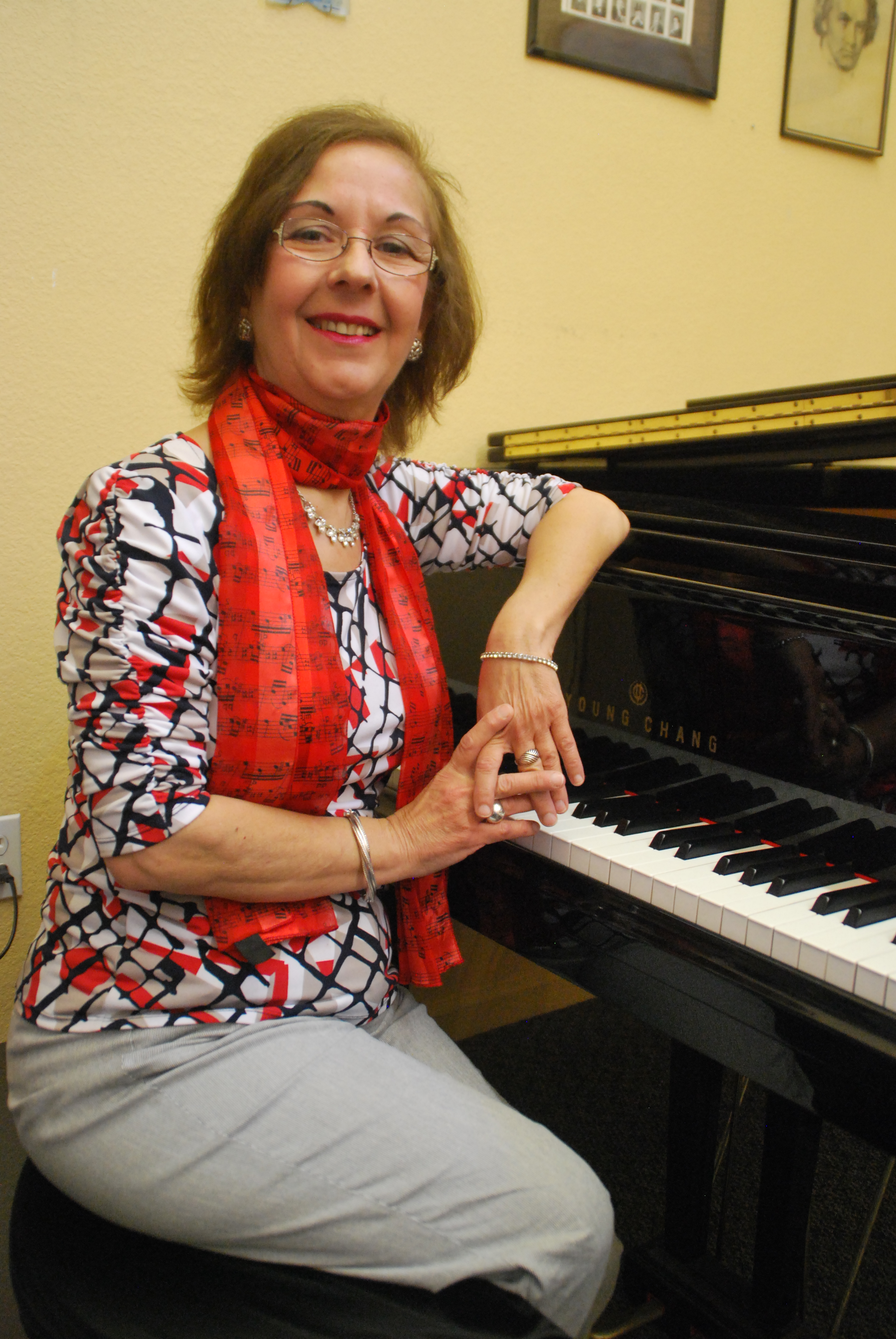 Araks comes from a musical family and started her musical education at the age of two. Before the age of fourteen she had performed as a soloist with the Istanbul symphony, became an accompanist for a string teachers student concerts, and appeared on Syrian Television. After graduating simultaneously from the Notre Dame de Sion French High School and the Istanbul State Conservatory of Music, she came to the United States on a full scholarship from the San Francisco Conservatory of Music. She received her Bachelors and Masters degree in piano and harpsichord performance.
Araks has been the director of the Yamaha Music School at Starland since 1984. She has also become an examiner of the Yamaha Corporation of America. She currently teaches all levels of the Yamaha program, as well as advanced piano, theory, harmony, ensemble, and composition. She is a member of the Music Teachers Association of California and the American College of Musicians. Over her very long musical career she has won numerous awards and has performed concerts around the world. In addition, Araks was inducted in the Piano Guild's Hall of Fame in 1996. (235)
Do you have a favorite song or type of music?
Anything by Chopin.
What do you enjoy doing on a nice summer day in the Bay area?
Swimming in my pool!
What is your favorite flavor of ice cream?
When it's available I love peppermint candy ice cream, but it's only in season during the holiday's so the rest of the year I like coconut pineapple ice cream.
What do you love most about teaching music?
I love seeing the kids working so hard to improve, and the excitement that brings to them to achieve something great musically.