Colin Field – Cello and Guitar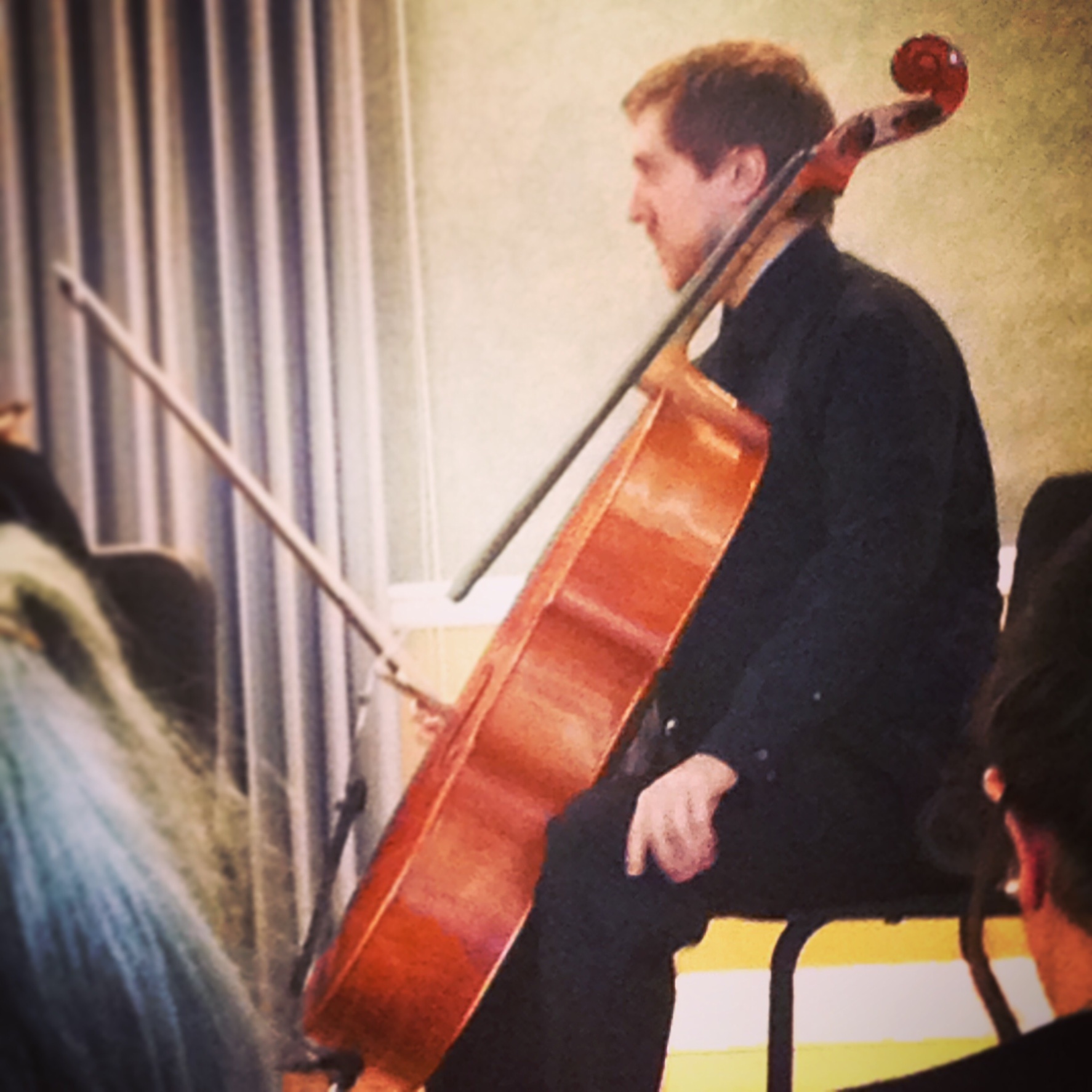 Colin began playing cello at 10 years old. In 2011, he graduated magna cum laude with a Bachelor of Music in instrumental performance from Cornish College of the Arts in Seattle, Washington. Over the years, Colin has performed in numerous chamber ensembles and orchestras. In addition, Colin is an experienced guitarist. At the young age of 15 he was a finalist in Experience Music Project's annual Sound Off! competition as lead guitarist of the band The Lonely H. Later, Colin served as one of the Sound Off! competition judges. As a guitarist, Colin has performed extensively with various Seattle area bands, recorded and released two albums, and toured nationally. He is also a songwriter and has been an ASCAP member since 2006.
Colin has been teaching since 2011, including private cello and guitar lessons. His emphasis is primarily on classical music for students studying cello but he teaches a wide variety of genres for guitar including classical, folk, metal, blues, pop, rock, progressive and a bit of jazz. He also has experience coaching students who are working on songwriting and theory. Colin believes that music education is important for more reasons than simply teaching a student an instrument. It creates a long lasting bond and helps foster growth and meaningful connections within the community.
He is excited to be a part of the Starland team!
Do you have a favorite song of type of music?
Johann Sebastian Bach. This baroque period composer and musician is considered to be one of the most influential and brilliant of all time.
Greatest musical influence?
Paul Simon.
Any hidden talents besides music?
I have pretty decent computer skills.
What did you want to be while you were growing up?
A professional soccer player.
If you could have any 'Super Power', which one would it be?
The power of flight.
If you could master any other instrument which would it be?
Piano.
Have you had what people would consider your "15 Minutes of Fame", and if so when/what was that?
When I was on tour, I performed on television a few times. The experience is incredibly exciting and is probably the most fun you could have as a musician.
It's your last meal: What would it be?
Pizza and Cheesecake.
You're sent to a deserted island, and you only have one album to listen to: Which is it?
The White Album.
If you could leave one lesson with your students what would it be?
Instruments aren't mastered overnight. It takes focus, commitment and practice.