Ellisa Sun – Voice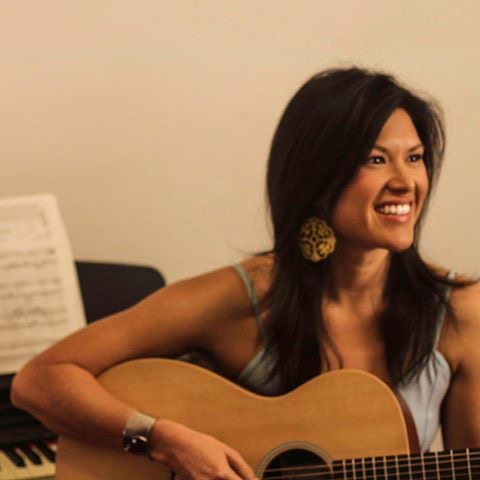 Ellisa Sun is a singer-songwriter, vocalist, and plays the guitar and piano. She performs at live music venues in the Bay Area regularly with her full band. Ellisa is a passionate Vocal Coach, and has been teaching voice to students of all ages for 4 years. She graduated from UC Santa Cruz with a B.A. in Anthropology and Education. She has been singing and playing guitar since she was 14, and her passion for singing shows through in her lessons. Ellisa encourages her students to challenge themselves and build confidence in each lesson.
Ellisa is also a Yoga Instructor and loves to incorporate breathwork and bodywork in her lessons. She loves explaining healthy vocal technique, and always makes sure her students understand their unique voice.
She is delighted to be a member of the Starland staff!
Alive or Dead, What Musician would you do anything to see?
I would want to meet Lianne La Havas. She is one of my biggest influences, an incredible guitarist and singer-songwriter with a very unique style!
Greatest Musical Influence?
Lauryn Hill, Alicia Keys, and Joni Mitchell. I grew up listening to a lot of Neo-Soul and R&B, but also a lot of folk music. My tastes have always been very diverse–if you put my music on shuffle you will hear anything from Norah Jones to Led Zeppelin to Drake to Earth, Wind and Fire!
Any hidden talents besides music?
Surfing and Yoga! I grew up surfing in southern California, and I am also a Yoga instructor at various studios in the Bay Area.
What did you want to be while you were growing up?
A singer, of course! When I was little I always pretended to put on big shows in my living room.
If you could have any 'Super Power', which one would it be?
Flying. I would love to be able to get anywhere via flight!
If you could master any other instrument which would it be?
Definitely the guitar. I love the sound of the guitar, especially Spanish classical guitar and Jazz guitar. I'm working towards being a master of it now!
Have you had what people would consider your "15 Minutes of Fame", and if so when/what was that?
That's an interesting question. In a way, I feel like my "15 Minutes of Fame" is happening now! I perform regularly at music venues around the Bay Area with my full band. I feel like my own music is really growing, and I am so happy to share it with bigger audiences.
It's your last meal: What would it be?
Definitely my mom's home-cooked Chinese food, specifically her beef with broccoli!
You are sent to a deserted island, and you only have one album to listen to: Which is it?
The Miseducation of Lauryn Hill. This album really influenced me growing up and I never, ever get sick of it.
If you could leave one lesson with your students what would it be?
Remember your strength–your voice is unique and belongs to you only! You CAN sing the song you think you can't!