Natalie John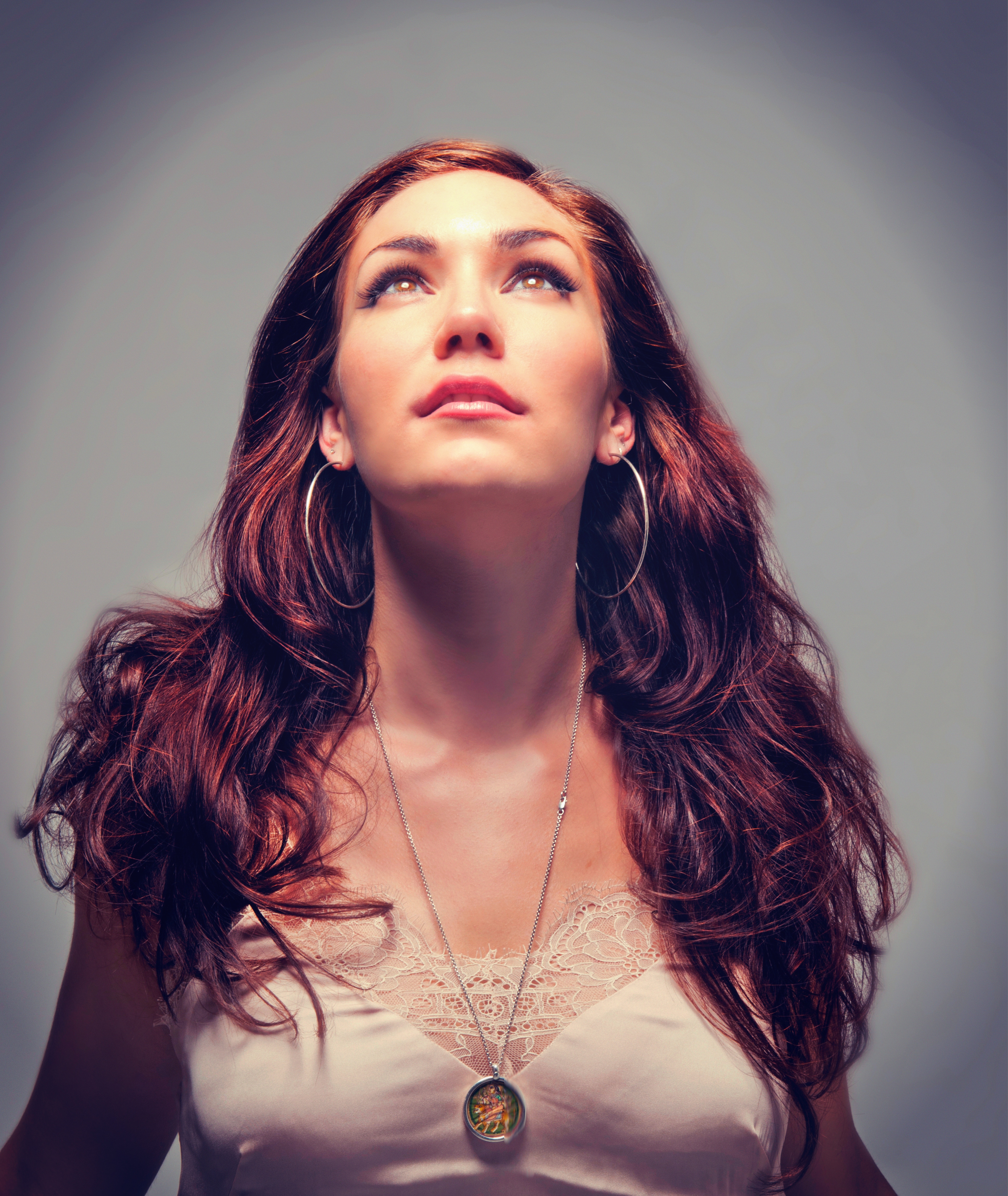 Natalie John is a jazz singer who sings with a deep knowledge of the roots of the musical tradition, and composes with open ears and broad brush strokes to create a style all her own. Through different semblances of her quartet she brings together like­minded musicians who employ a vibrant approach to contemporary jazz as they seamlessly weave complex harmonies and rhythms with catchy backbeats and heartbreaking melodies to portray stories of lost loves and new beginnings. Her latest independent album was released into the world in January of 2015, and is simply self-­titled, Natalie John.
In support of her latest album release, Natalie recently toured western Europe, performing at such notable jazz venues as Jazzclub Unterfarht in Munich, Germany, L'Archiduc in Brussels, Belgium, and Jazzkeller in Frankfurt, Germany. She has sung at the Peru Jazz Festival and the Seoul Jazz Festival, and has appeared with the Youngjoo Song Trio, the Joshua Davis Group, guitarist Prasanna, Ingrid Jensen, the Bjorkestra, Vardan Ovsepian, Cho Yoon Seong's Mini Symphony Orchestra and more. She has sung at New York's top venues including Jazz at Lincoln Center's Dizzy's Club Coca Cola and the Iridium. She has also appeared at the Bay Area's Yoshi's Lounge and the Jazz School, and Los Angeles's the Blue Whale. She has released three albums; along with her latest self­-titled release, her works include Unveiled, (2010), and Natalie and Maya, the EP (2012). For the second half of 2015 and the beginning of 2016, she joined on as trumpet and trombonist for the legendary Igor and the Red Elvises, a rock n' roll party band that "tours for 8 days a week", traveling to every corner of the United States. She is currently involved in several San Francisco Bay Area music projects, including the Jazz Mafia, Victor Little's Big Hit and Burnsy's Sugar Shack, playing trumpet and singing soul classics and hard hitting funk jams.
A native of Northern California, Natalie is a world traveller and long time past resident of Brooklyn, NY. So far, her voice has taken her to Austria, Germany, South Korea, Mexico, Peru, Mongolia, and India. Natalie split her time pursuing an undergraduate music degree between the University of Southern California (studying under Tierney Sutton and Shelly Berg) and the New School for Jazz and Contemporary Music (studying under Rachel Z and Kate McGarry), where she graduated in 2008. Awards and accolades include the 2005 John Coltrane Scholarship for Jazz Vocals, and the 2006 Downbeat Award for College Vocalist.
Apart from her roles as brass player and jazz singer, Natalie is also a pianist, composer, vocal jazz choir arranger, and educator. In 2010, 2011, and 2015 she was adjunct faculty at the Swarnabhoomi Academy of Music in South India. She is on faculty at Northern California's Own the Mic singing camp. In 2014, she became a guest lecturer and visiting artist at the Goethe Institut's contemporary music program in Ulaan Baatar, Mongolia.
From 2013-­2015 she was a vocal jazz professor at Paekche Institute of the Arts in Seoul, South Korea. She was recently hired as a faculty member at the 2016 Stanford Jazz Workshop where she will be teaching vocal jazz to budding young musicians. Most recently, she joined the team at Alameda, CA's Starland School of Music as a voice teacher and is pleased to share her knowledge and passion for voice with the community!
Alive or Dead, What Musician would you do anything to see?
Joni Mitchell, to have her performance move me to tears, and to thank her for her beautiful voice and soul. (For the record I've already met my other idol, Stevie Wonder, but we were both at Guitar Center, and he was buying an electronic tuner! so no performance unfortunately)
Greatest Musical Influence?
I would say the classic jazz composers (George Gershwin, Cole Porter and Duke Ellington) would have influenced my taste for jazz the most. This question is too hard to narrow to one though!
Any hidden talents besides music?
I'm a fantastic chef, an avid scuba diver and I am really good at the New York Times crossword puzzle.
What did you want to be while you were growing up?
I was going to go live under the sea and be a mermaid like Ariel! Then, I grew up a bit and my interests developed into marine biology and singing, naturally.
If you could have any 'Super Power', which one would it be?
Does breathing (and singing) underwater count as a super power??
If you could master any other instrument which would it be?
I practice the trumpet every day, which is my third instrument after voice and piano. You can catch me performing around the Bay Area at clubs like Peri's, Blondie's, the Boom Boom Room, and most recently with one of the Bay Area's most notorious music collectives, the Jazz Mafia.

Have you had what people would consider your "15 Minutes of Fame", and if so when/what was that?
Sadly, I'm still a nobody… I did however sing at Carnegie Hall with a women's choir a few years ago, after much practice, practice, practice of course!
It's your last meal: What would it be?
Definitely Peking Duck. Hands down.
You are sent to a deserted island, and you only have one album to listen to: Which is it?
I would have to choose the album Casa, by Ryuchi Sakamato and Jaques and Paula Morelenbaum. I have an affinity for Brazilian jazz, and this album in particular would be so calming as to help me forget about my impending doom.

If you could leave one lesson with your students what would it be?
The ten things that require absolutely zero talent: being on time, work ethic, effort, body language, energy, attitude, passion, being coachable, being prepared, and putting your heart into everything you do!