Rosie Humphrey- Piano
Rosie was rais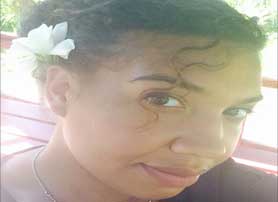 ed in Alaska and music has been an integral part of her entire life. She began taking piano lessons at the age of 5. She continued through high school and eventually went to college for Piano Performance. Rosie began teaching piano at age 16 to young students and hasn't stopped since.
She was a teacher at Thrush Hill Music School in Juneau, Alaska where she developed a thriving piano studio with 19 students ranging from 5 years old to adult. Rosie was the executive director for Juneau Lyric Opera in Juneau, Alaska, where she had the the opportunity to produce, musically direct and co-direct several performances including the Off-Broadway favorite "I Love You, You're Perfect, Now Change!"
In addition, Rosie worked closely with Perseverance Theatre and Juneau Douglas High School. She recently performed "Pippin" with Juneau Douglas High School students in Edinburgh, Scotland at the International Fringe Festival performing. She also performed with the Juneau Symphony in several concerts including a performance of Saint Saëns "Carnival of the Animals."
 1.Alive or dead: What musician would you do anything to see perform/meet?

Franz Liszt

2. Greatest  musical influence?

My high school choir teacher. 


3. Any hidden talents besides music?

 I make a mean sweet potato pie every Thanksgiving.  
 4. What did you want to be while you were growing up?

An FBI agent


5. If you could have any 'Super Power', which one would it be?

 Sense what other people are feeling 
 6. If you could master any other instrument which would it be?

 Violin or cello 
 7. Have you had what people would consider your "15 Minutes of Fame", and if so when/what was that?

Nope.  I actually like to be the person behind the curtain supporting others in their 15 minutes of fame. That's where you'll find me. 


8. It's your last meal: What would it be?

Oh goodness…I couldn't even begin to answer this question. 


9. You're sent to a deserted island, and you only have one album to listen to: Which is it?

 A playlist that I made with a mixture of all sorts of music. I like almost everything.  
 10. If you could leave one lesson with your students what would it be?

 The effort is what matters most. When you try you're already successful.