Sarah Viscosi- Flute, Clarinet and Saxophone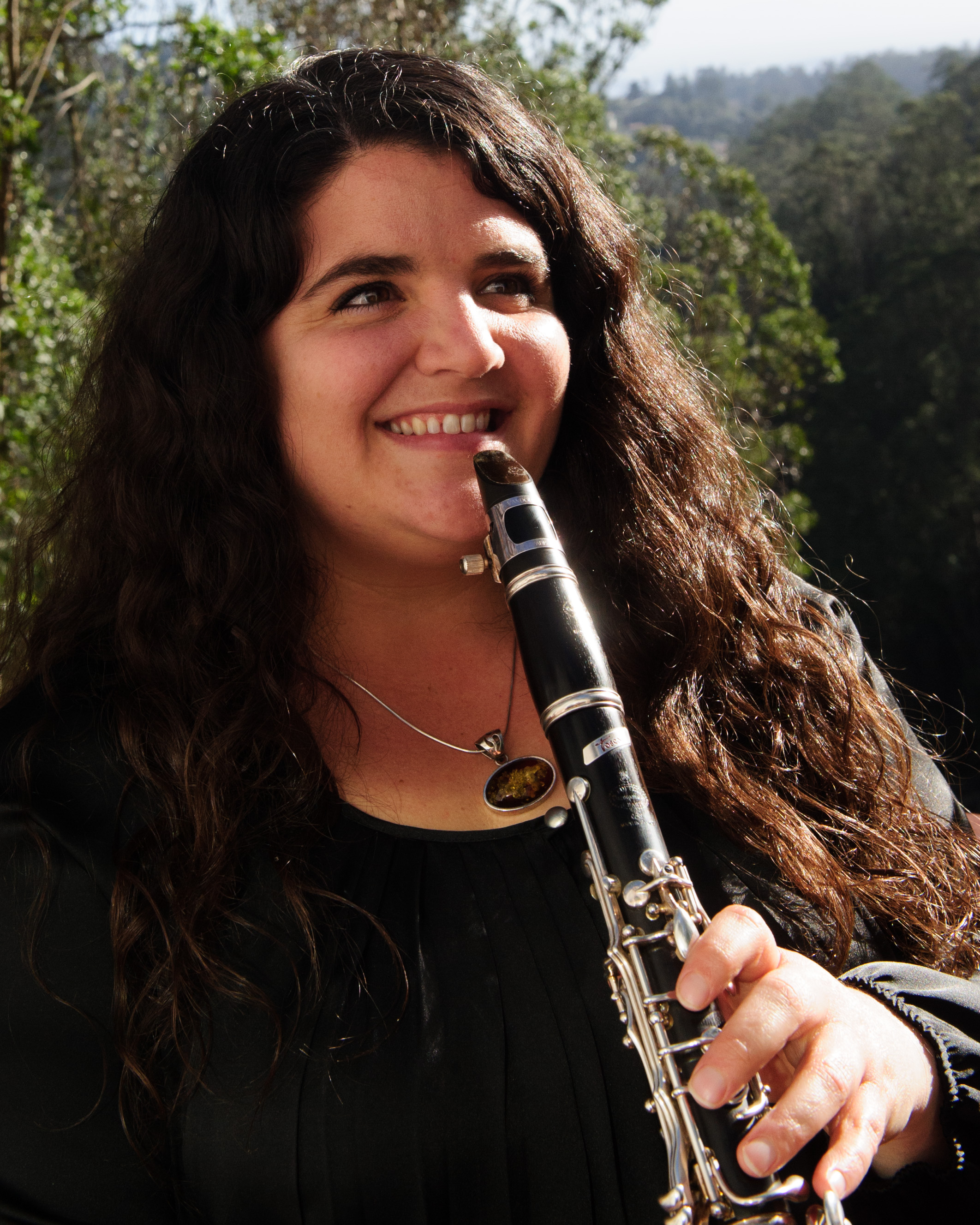 Sarah is a classically trained musician, specializing in woodwinds. She received her Bachelors of Music with an emphasis in Music Education and Music Therapy from Berklee College of Music in Boston, Massachusetts. At Berklee, Sarah studied with Harry Skoler, Barbara LaFitte, Wendy Rolfe and played in many ensembles including: The Berklee College of Music Contemporary Wind Orchestra, Clarinet Choir, and their Advanced Woodwind Chamber Ensemble. As a young musician, Sarah played clarinet at the Musician's Workshop in Temecula, CA, where she had the opportunity to play for Ray Charles when he received a Lifetime Achievement award in 2002. She was the principle clarinetist in the Inland Valley Symphony and played in ensembles throughout Southern California such as the Palomar College Symphony Orchestra and their Jazz Band. Other performances include the Nutcracker with the San Diego Ballet, musicals such as No No Nannet, Anything Goes, My Fair Lady, South Pacific, and 42nd Street.
Sarah has been teaching music for 15 years both in Boston and Southern California and has extensive experience teaching children with special needs. She recently moved to the Bay Area and is thrilled to join Starland!
Alive or Dead, What Musician would you do anything to see?
Yusef Lateef
Greatest Musical Influence?
Charlie Parker, Benny Goodman, John Coltrane, Artie Shaw, Yusef Lateef…there are so many!
Any hidden talents besides music?
Hmm, I would say that I have a pretty green thumb.

What did you want to be while you were growing up?
Even from a young age I had always wanted to teach, but for a while, I dreamed of playing Clarinet at Disneyland in New Orleans Square.
If you could have any 'Super Power', which one would it be?
Time-Traveling. Is that a superpower? It should be…
If you could master any other instrument which would it be?
Although the piano would be the most useful, I'd love to learn the cello or the double bass.

Have you had what people would consider your "15 Minutes of Fame", and if so when/what was that?
It hasn't happened you, but then again, fame has never been my goal.

It's your last meal: What would it be?
I'd have a slow steamed artichoke with garlic and parsley, then black truffle risotto. And I'd finish with a chocolate chip cannoli and a strong black tea, like an Assam.
You are sent to a deserted island, and you only have one album to listen to: Which is it?
That's a hard one, probably John Coltrane's "A Love Supreme", or possibly Pablo Casals playing Bach's Cello Suites

If you could leave one lesson with your students what would it be?
Anyone is capable of learning anything, to quote Marcel Moyse, "It's a matter of time, patience, and intelligent work". Most importantly remember to have fun, sometimes you have to forget everything that you were supposed to remember and just have fun, jam with people.
Starland School of Music – SF Bay Area's #1 Choice For Music Lessons Since 1979 – Serving Alameda, Oakland, San Leandro, Hayward, Piedmont, Pinole, Richmond, Berkeley, Union City, Albany, Newark, Fremont, and the greater Bay Area.