Satoko Fogarty- Piano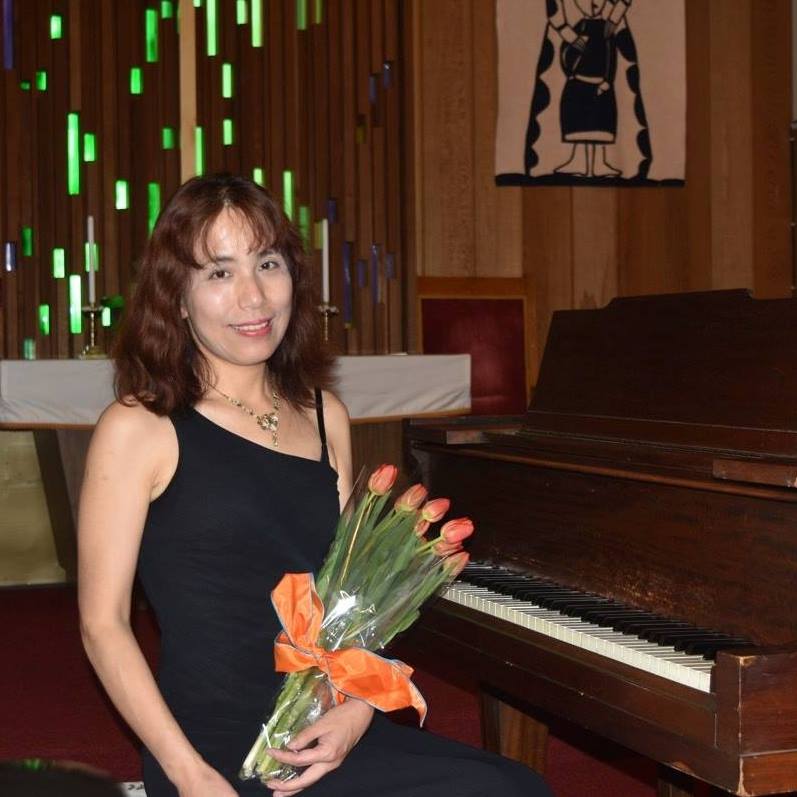 Satoko received her Bachelor of Music in Piano Performance from the Osaka College of Music in Japan. She then studied harpsichord and chamber music at Indiana University's Master class in the US. After graduation, Satoko taught piano extensively and arranged many performances in Japan. When Satoko moved to the UK, she worked for the Yamaha Music Foundation of Europe and served as the head instructor of their Music Education System. She also acted as a demonstrator for their music educational videos. During this time, Satoko received the best pianist and organist awards from the Yamaha Music Foundation of Europe. Satoko currently plays at concerts and also plays the organ at Sycamore Congregational Church in El Cerrito. Satoko lives with her husband, son and cat.
1) Alive or Dead, What Musician would you do anything to see perform/meet?
Rostropovich
2) Greatest Musical Influence?
Bach
3) Any hidden talents besides music?
Acting. I love to act!
4) If you could master any other instrument which would it be?
Violin
5) What did you want to be while you were growing up?
A Pianist of course!
6) If you could have any 'Super Power', which one would it be?
Read people's minds
7) Have you had what people would consider your "15 Minutes of Fame", and if so when/what was
that?
I was in a documentary movie called First Position about Ballet competition
8) It's your last meal: What would it be?
Everything Chocolate
9) You're sent to a deserted island, and you only have one album to listen to: Which is it?
Maxim Vengerov
10) If you could leave one lesson with your students what would it be?
"Let us always meet each other with smile, for the smile is the beginning of love."
-Mother Teresa