Yi-Yi Chen- Piano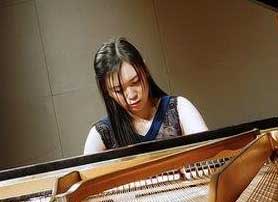 Yi-Yi Chen began studying piano at the age of 5 years old. Throughout her life she has won many awards and performed around the world.
She graduated with her Master of Music from San Francisco Conservatory of Music in 2014. She loves teaching students of all ages many different styles and is a joy to have at Starland School of Music!
1.Alive or dead: What musician would you do anything to see perform/meet?
Martha Argerich
2. Any hidden talents besides music?
Eating.
3. What did you want to be while you were growing up?
Be a brilliant pianist.
4. If you could have any 'Super Power', which one would it be?
I wish I can fly!