Back 2 School Special Gift for You!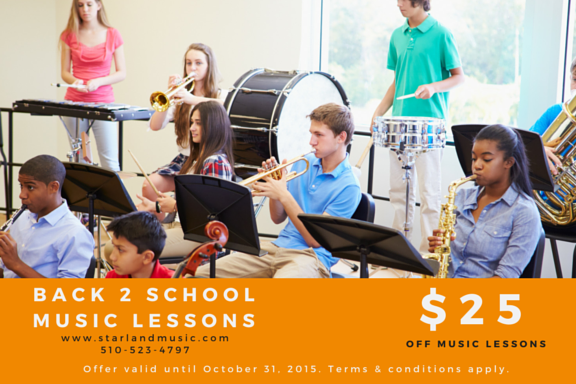 Is your family ready to go back? Is your student prepared?
Start music lessons now to be prepared and confident for Back 2 School!
$25 off music lessons just in time for Back 2 School!
Offer expires October 31, 2015 for New Enrollments only. Can not be combined with any other offer. Limit one per customer.