Violin, Cello and Viola Lessons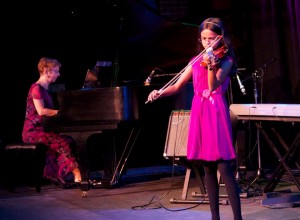 Starland School of Music has been teaching students of all ages and skill level violin lessons, cello lessons and viola lessons for over 30 years in Alameda and the Bay Area.
Through a rigorous hiring process consisting of extensive interviews, testing, and reference checks we have acquired skilled and knowledgeable instructors who have a passion for music and teaching alike.
During violin lessons our students will learn proper technique, learn to read and interpret music artistically, understand tone production, and the function of the instrument itself from their violin teacher. Students will also explore the possibilities and the potential limitations of the instrument while exploring elements of improvisation and composition.
During violin lessons our instructors prepare their students to perform in an optional low-pressure yearly recital which provides a great opportunity to create and achieve goals while gaining confidence in performing. During our recitals and events Starland encourages and facilitates students joining together and creating music.
Starland School of music provides the optimum school setting for violin lessons with special teaching studios specifically designed to enhance the music learning process.
Available Violin, Cello & Viola Teachers