Anastasia Reshetikhin – Piano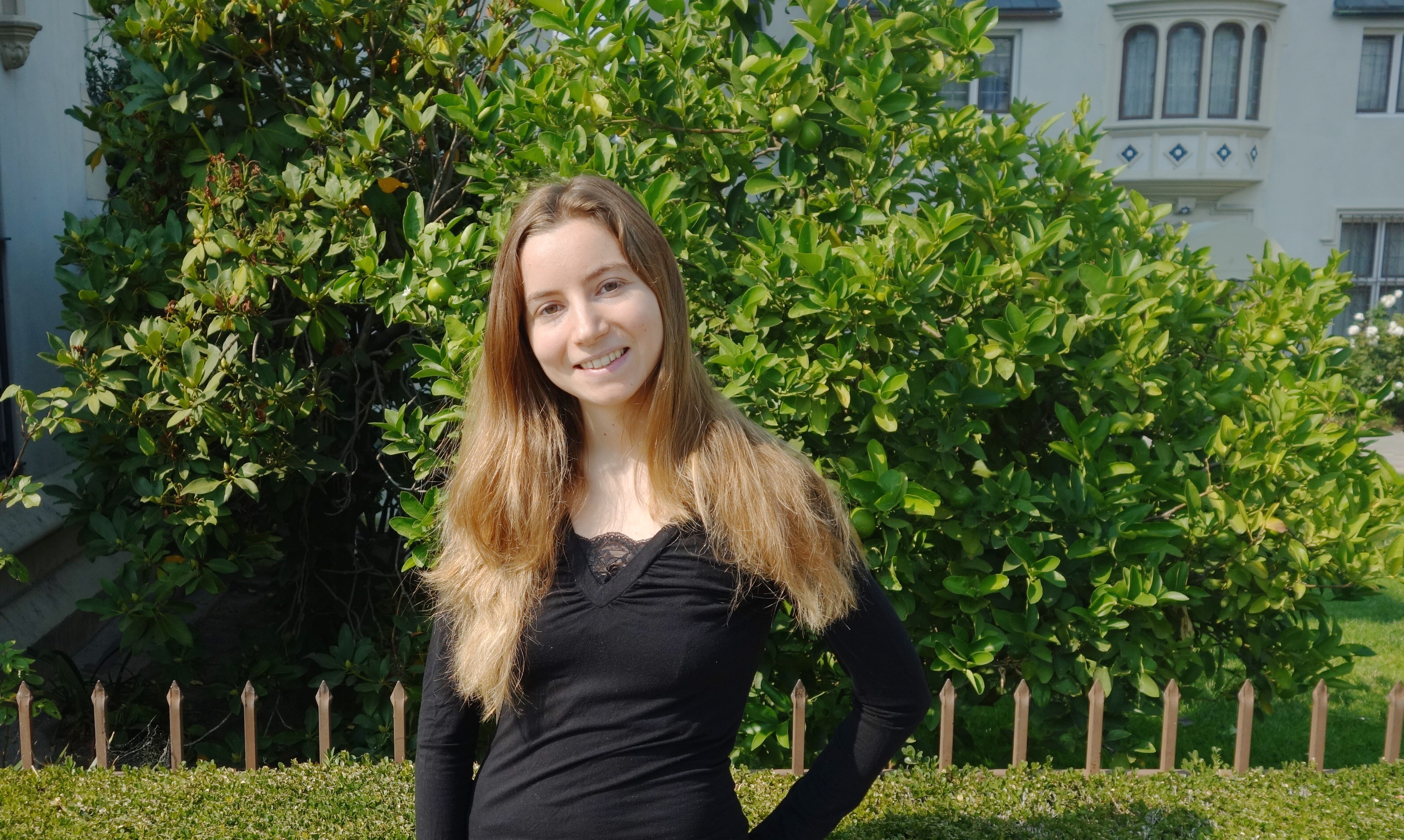 Anastasia is a Bay Area native who started playing the piano at the age of 5. She has enjoyed many years of piano study, passing the Level 10 Panel exam for MTAC's Certificate of Merit at the age of 16. Anastasia obtained her Bachelor of Arts in Piano Performance with honors in May of 2017 from Mills College in Oakland, California, as the recipient of the college's Presidential Scholarship, covering all four years of her undergraduate study. She has participated in many chamber music workshops, and has a keen interest and sizable knowledge of piano playing not only in the classical style, but in jazz and popular idioms as well. In her teaching, Anastasia mixes her background in the Russian school of Piano Playing with more contemporary methods, and strives to equally mix note-reading with ear training so that students are fluent and confident in both. Above all, Anastasia enjoys passing on to students her enthusiasm, passion, and love for music and the piano that will boundlessly enrich their lives.
Alive or Dead, What Musician would you do anything to see?
Probably meeting J.S. Bach over coffee; I'm really intrigued as to what he was like as a person! Then hearing him play the organ would be the cherry on top. 
Greatest Musical Influence?
It's a little hard to choose just one, but right now I'm really into Hank Jones.

Any hidden talents besides music?
I'm pretty good at long-distance back-packing; it helps a lot that I absolutely love it!

What did you want to be while you were growing up?
I wanted to be an archaeologist when I was little.

If you could have any 'Super Power', which one would it be?
The ability to fly!

If you could master any other instrument which would it be?
The cello probably

Have you had what people would consider your "15 Minutes of Fame", and if so when/what was that?
Hm, I'm not sure I've had it yet! 

It's your last meal: What would it be?
Spaghetti alla carbonara…Yum!

You are sent to a deserted island, and you only have one album to listen to: Which is it?
Probably the 1964 album 'How My Heart Sings' by the Bill Evans Trio.

If you could leave one lesson with your students what would it be?
Developing a love for music can enrich every aspect of your life, bringing you a tremendous amount of joy and peace, lasting a lifetime.