Lyly Li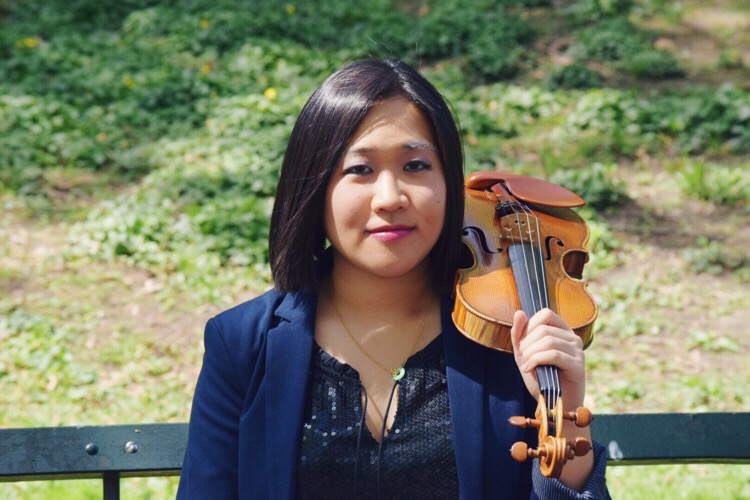 Lyly Li is the newest addition to the Starland family. A native of Oakland, Ms. Li earned a BM in violin performance from the Oberlin Conservatory of Music and a MM from The Juilliard School. Ms. Li first discovered her passion for teaching when she taught violin to non-music major students of Oberlin College and members of the Oberlin community. She found working with students to be a rewarding experience. Each student's unique ideas and perspectives helped generate new inspirations for her violin teaching. Ms. Li enjoys working with students of all ages and looks forward to meeting new fiddlers in town!Through her extensive teaching, performing, and presenting experiences, she's gained the skills and confidence. She's excited to get you going on your musical journey!
Alive or Dead, What Musician would you do anything to see?
Jascha Heifetz!
Greatest Musical Influence?
Too many to choose from… there are so many awesome musicians in the world!
Any hidden talents besides music?
I used to be a competitive swimmer.
What did you want to be while you were growing up?
I've always wanted to be a musician.
If you could have any 'Super Power', which one would it be?
Time Travel
If you could master any other instrument which would it be?
Jazz singing would be pretty cool
Have you had what people would consider your "15 Minutes of Fame", and if so when/what was that?
I'm not sure I've had that yet.. Will keep you posted.
It's your last meal: What would it be?
Fusion cuisine, but cheesecake HAS to be the dessert.
You are sent to a deserted island, and you only have one album to listen to: Which is it?
Whitney Houston's Greatest Hits!
If you could leave one lesson with your students what would it be?
Pablo Casals, one of the greatest cellists of the 20th century, thought of himself as a human being first, a musician second, and a cellist third. Interesting food for thought.