Susan Worland – Violin Instructor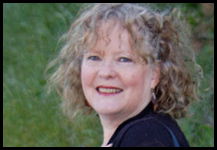 Susan Worland is a violin instructor at Starland School of Music who is well-versed in teaching violin and fiddle in different styles.
Susan was introduced to music at a very early age (she could read music before she could read words) beginning with piano and transitioning into violin around the fourth grade by taking private violin lessons. By her senior year she was playing a Mozart fourth violin concerto with her high school orchestra in Indiana. Susan continued studying music throughout college, and went on to study at the New England Conservatory in Boston, and has been teaching private music lessons on and off since grade school.
Over the years she has played many events featuring various Celtic and Eastern European styled music. At one "chance scottish gig" she met her husband, moved to California, and has been happily married to her fellow musician for over 12 years. Susan Worland currently composes and records her own music, and has been a joy to have teaching with us at Starland.
Alive or Dead, What Musician would you do anything to see perform/meet?
Yo Yo Ma; I've seen him perform, and I've actually even met him, for like five minutes or something. But a real conversation about all the interesting things he's done in his life, now that would be something.
Greatest Musical Influence?
Too many to list really! All my classical music teachers, some great conductors, Barbara McOwen and Alasdair Fraser for Scottish music.
Any hidden talents besides music?
I love to cook and am pretty good at it!
What did you want to be while you were growing up?
Oh, I changed my mind every year!
If you could have any 'Superpower', which one would it be?
A better memory.

If you could master any other instrument which would it be?
Piano, I guess, it's so useful.
Have you had what people would consider your "15 Minutes of Fame", and if so when/what was that?
I was, very briefly, on an episode of "Lifestyles of the Rich and Famous!" It was a program about Malcolm Forbes and included a clip of an ultra-lavish affair at his estate, where I was one of four Scottish fiddlers entertaining the crowd.
It's your last meal: What would it be?
Would have to include strawberry shortcake.
You're sent to a deserted island, and you only have one album to listen to: Which is it?
Bach's St. Matthew Passion; of course really I would take my iPod, with all kinds of eclectic music on it.
If you could leave one lesson with your students what would it be?
While I hope I've helped you learn to play your instrument, what you do with it is all yours to choose — professional or amateur, violin or fiddle, solo or in various types of ensembles, maybe you don't want to play anymore, but have broadened your tastes in what you like to listen to.