Starland Music Store
Choose from our large selection of affordable instruments with major brands like Peavey, Yamaha, Fender, Squier and More.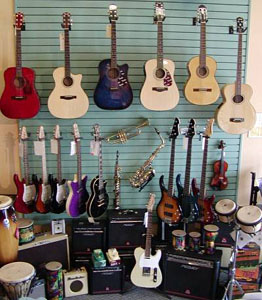 Electric Guitars
Acoustic Guitars
Portable Keyboards
Yamaha Digital Pianos
Electric Basses
Band Instruments
Violins
Bongos, Congas and Percussion
Student Drumsets
Guitar and Band Accessories
Sheet Music and Books including Personality Folios, Easy Guitar, Easy Piano and Instructional Books, CDs and Videos.
You can even "Try Before You Buy" with one of our rental programs and apply all (band Instruments) or a portion (Guitars, Basses, Keyboards) of the rental money to the purchase.
More info on our Rental Programs:
Band Instruments
Guitars, Basses, Amps, Violins and Keyboards
Yamaha Keyboards
Before buying a portable keyboard from a large chain store check with us. You'll be surprised to find our prices are competitive and we offer some benefits the chain stores can't offer. In addition we offer rental programs with a rent-to-own option.

Band Instrument Rentals (NEMC)
Alto Sax, Trumpet, Trombone, Flute and Clarinet
Starland School Of Music is pleased to offer our musical instrument rental program powered by NEMC.  Through this program, we are able to offer the benefit of personalized service right in your community, backed by a national company, providing you access to the largest inventory of teacher-approved quality musical instruments in new or like-new condition such as trumpets, clarinets, trombones, flutes, saxophones, violins, violas, cellos, percussion and many more.
Important Information:
Rental payments are to be made by check only (made out to NEMC)  with a valid drivers license to match. Cash and credit cards will not be accepted for band instrument rentals.
We don't usually require a deposit to rent an instrument, but we do require good credit references. You will be required to fill out a credit application. A valid drivers license and a valid credit card will be needed to verify and complete the contract. You will not be charged anything on the credit card.
We want to make sure that when someone rents an instrument, they will take proper care of it. To do that we strongly recommend that the student purchase a maintenance kit which has all the accessories you'll need along with instructions on proper care which are available for purchase at Starland. The cost for this kit is approximately $16 – $20.
Combo & String Instrument Rentals
Guitars, Basses, Amps, Violins and Keyboards etc.
This program was specifically developed to accommodate our Starland music students to help provide a way to practice while taking lessons without having to make the commitment or the investment of purchasing a quality instrument in the beginning.
At the same time it provides the flexibility to purchase the instrument and deduct the first 3 months of rental payments from the discounted purchase price. The best of both worlds!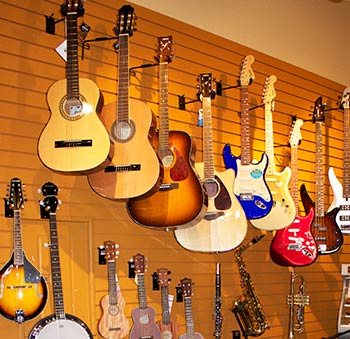 Try Before You Buy! The first 3 months rent can be applied to the purchase of the instrument rented (100%) – but no obligation.
This is a rent only program – not rent-to-own, though we will apply the first three months (only) to the purchase of the rented instrument.
Due to the work involved in setting up a rental we have a minimum 3 month rental period.
The first payment is the first month's rent and the equivalent as one month's deposit.
Many instruments in the store are available for rent. Rental pricing ranges from $12.00-$69.00* a month.
We can accept most forms of payment including check, cash or credit card. A valid credit card number is required on the rental contract.
*plus sales tax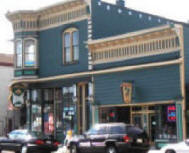 "Bringing the magic of making music to Alameda since 1978"
(510) 523-4797
1631 Park Street
Alameda, CA 94501
Office (and Retail) Hours
11am – 7pm Monday to Friday
11am – 4pm Saturday
Closed Sunday
Starland School of Music – SF Bay Area's #1 Choice For Music Lessons Since 1979 – Serving Alameda, Oakland, San Leandro, Hayward, Piedmont, Pinole, Richmond, Berkeley, Union City, Albany, Newark, Fremont, and the greater Bay Area.