Why Choose Starland?
Being a great instructor involves having the personality for teaching as well as the training and experience. At our music school we've developed the ability to qualify an instructor's musicality and teaching skills over a period of over 3 decades using a system of auditions, interviews and then checking instructors references.
Our current teaching facilities is designed from scratch specially for teaching music. We started with an empty space. Then drawing on our years of expertise in teaching music, we hired an architect and contractor to build the studio optimally for teaching music, including air conditioning and central heating for the comfort of our staff and students.
We currently offer private music lessons for adults and children at Starland Music School as well as special group classes for children starting at age 4. Our current enrollment consists of over 550 motivated students and parents that, through learning and practicing, are creating beautiful music and improving their lives in the process.

We offer the world renown Yamaha Music Curriculum here at our music school for children ages 4 to 6. With over 30 years of educational research and highly qualified and trained instructors we can offer parents an unparalleled opportunity to your help children develop their full creative capabilities in a fun, game like environment.
Our helpful staff Starland Music School consists of knowledgeable trained professionals that take the time to help you find what you need, or make suggestions for you if you'd like. And when you're ready guidance our staff is always available to offer guidance to start you on your way to join in the fun with music lessons.
At Starland there's no need for teachers to send students to hunt for teacher materials. For music lessons we carry a full selection of instruments, sheet music, educational materials for students, and instructional videos and CDs for self-learners.
Message From The Founder
Tomas Michaud talks about the importance of music education and more…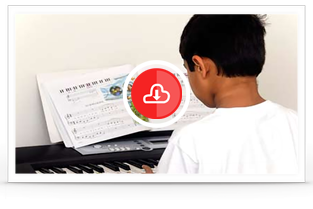 5 Ways To Getting The Most From Music Lessons
Here's some practical tips on making the most from music instruction.


Call now for a free initial consultation at

(510) 523-4797
Starland School of Music – SF Bay Area's #1 Choice For Music Lessons Since 1979 – Serving Alameda, Oakland, San Leandro, Hayward, Piedmont, Pinole, Richmond, Berkeley, Union City, Albany, Newark, Fremont, and the greater Bay Area.